Practical Information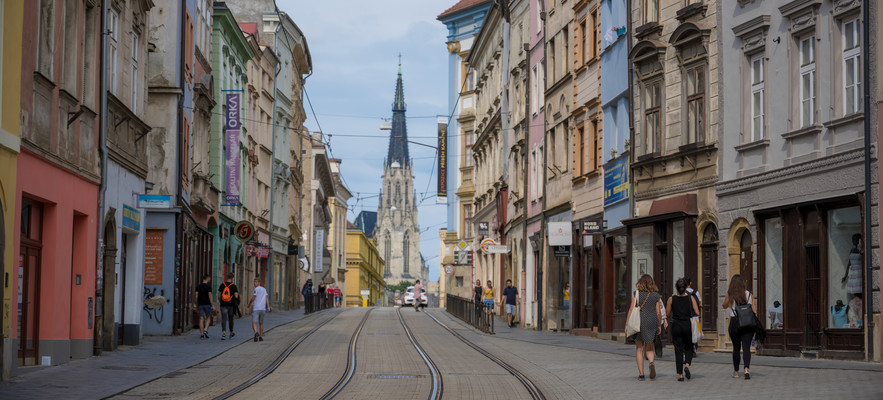 Main National holidays in the Czech republic
(all offices and stores are closed)
January 1: New Year´s Day
Easter: holiday is on Friday and Monday
May 1: Labour Day
May 8: Liberation Day
July 5: Observed in honour of Slavonic apostles Cyril and Methodus
July 6: Observed in honour of Jan Hus, the Czech religious reformer burned to death (1415)
September 28: Czech Statehood Day, observed in honour of St. Wenceslas, Czech prince from 10th centrury
October 28: Proclamation of the Czechoslovak Republic
November 17: Struggle for Freedom and Democracy Day, observed in honour of the Velvet Revolution in 1989
December 24-26: Christmas
Visa and Residence permit
Non-European students need to apply for visa or long-term residence permit to be allowed to stay and study in the Czech republic (and EU in general). Below you can find all necessary information.
Long-term visa OR Long-term residence permit
Before filling in the application, student can choose from two options - Long-term visa or Long-term residence permit.
Long-term visa (type D): for stay over 90 days. Application is submitted at the Czech embassy/consulate in the home country (in a limited number of cases the application can be sumbitted in other than home country - contact Euroculture Olomouc coordinator to check if this might apply to you). Visa is then picked up at the same embassy/consulate where student submitted the application.
Fotr more information see https://www.mvcr.cz/mvcren/article/a-visa-for-a-stay-of-over-90-days-long-term.aspx (and "Purpose studies" section).
Long-term residence permit: or student can apply for Long-term residence permit. Application is submitted at the Czech embassy/consulate in the home country. If the application is approved, student will receive a visa to the passport to allow her/him to travel to the Czech republic where she/he must pick up the residence pertmi after the arrival. Long-term residence permit is valid for one year and can be extended. Important - Extended residence permit must be picked up in the Czech republic!
For more information see https://www.mvcr.cz/mvcren/article/third-country-nationals-long-term-residence.aspx (and "Purpose of studies" section).
We highly recommend students who got accepted to the programme to apply for long-term residence permit, as it can cover the whole 2-years study period!!!
Visa/Residence permit application
Student must apply and obtain visa before departure and arrival to the Czech republic. It takes 60 days to proceed visa application, but it can also take longer. Thus it is important to apply for visa right after student receives documents from Euroculture coordinator necessary for the visa application. Please note that all documents MUST be translated into Czech! Any of the documnets cannot be older than 180 days!
Visa application documents inculde:
valid passport
passport-size photos
Letter of Acceptence for studies
Proof of Accommodation
Proof of Funds for the studies (bank statement, confirmation of scholarship; translated into Czech)
Criminal records check translated into Czech
Euroculture Olomouc office provides students with Letter of Acceptance and Proof of Accommodation (if student will stay at the University´s dormitories). Erasmus Mundus Grantees are also provided with Confirmation of Scholarship (based on the Scholarship Award Letter from Consortium Secretariat).
Erasmus Mundus students do not need to include confirmation of insurance with their application - please see https://www.mvcr.cz/docDetail.aspx?docid=21674792&doctype=ART
For students from certain countries the Czech republic has something calles "Mode Student". Main aim is to help students from selected countries to get an appointment at the embassy/consulate for their visa/residence pertmi submission appointment. In those countries can be complicated for various reasons to get a visa appointment and this is a way to help stuednts to receive their visas in time for their studies.
Please, contact Euroculture Olomouc Coordinator to check if you are eligible to the nomination in "Mode Student".
One of the benefits of studying Euroculture in Olomouc is that you always have a place to stay. We always quarantee a sing-bed room to every Eurocutlure student at the university dormitories/student residence. This is a great option especially for visa students as they need a proof that they will have an accommodation when applying for visa.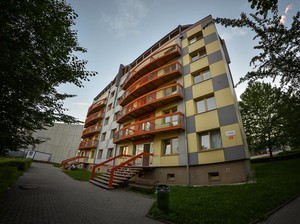 At the registration, you will be charged a deposit up to 3540 CZK, which will be given back to you at the time of your leaving, after you return the key.
The rent payment is always due by the end of the current month. The rent is paid by bank transfer, in cash or by card (CZK only) at the office of the dormitory head or by an international credit card.
You will be asked to sign a housing contract for the planned length of stay. Even if you leave before the end of the month you will need to pay the rent for the whole month. In case you need to leave the halls of residence earlier than originally planned, you must give notice in writing to the halls of residence administration in advance. The period of notice is one month and starts on the 1st day of the month which follows the deliver date. The halls of residence are open over Christmas holidays too.
For more specific information about the residece halls and theirs equipment see: Information for international students.
Students of the Euroculture programme stay in the Neředín dormitories.
Czech republic has quite good network of public transport, including Olomouc. During your studies in Olomouc you will be using this type of transport a lot. Below you can find some useful information not only about transport around Olomouc, but also about how to get to Olomouc from your airport.
Olomouc is easily accessible by train from Prague (2-3 hours, trains run almost every hour), from Vienna (3-4 hours, but not very frequently).
The fare from Prague to Olomouc is around 250 CZK. You may buy a ticket in the ČD Centrum (Czech Railways Information Office) at the Main railway station or you may travel with private companies such as Regiojet or Leo express (buy a ticket online). The trip to Olomouc takes 2-3 hours, depending on the type of train that you take. Timetables of trains and buses: IDOS.
Information about transportation between the Prague airport and the Main railway station in Prague that most trains depart from:
Prague Airport is located 12 miles (19 km) west of the centre of Prague. As to the transportation from Prague Airport to the Main station (Praha hl.n.), there are basically two options you can take:
TAXI
You can take a taxi directly from the airport to the Main station ("Hlavni Nadrazi" in Czech). It is expensive but quick. Taxis are available outside the arrivals area: fare should be about 600-700 CZK (24-28 €), and the trip will take cca 30 minutes to the centre (the Main station is in the centre). It is advisable to negotiate the price in advance. All taxis, by law, have to have a working meter. Ask for the bill.
BUS and METRO
The easiest way to get to the Main railway station is by bus called Airport Express (AE). It brings you from the airport directly to the railway station. The fare is 60 CZK and you can buy the ticket from the driver. The trip will take about 30 minutes.
Bus No. 119 runs every 10 minutes from 4:30 to 23:30 between the airport and Nádraží Veleslavín metro station. Change at Nádraží Veleslavín station to metro line A, go to Muzeum station, and change to metro line C and get off at Hlavní Nádraží (Main Railway Station, abbrev. Praha Hl. n.). Tickets for the bus and metro can be purchased in slot machines in the metro station, the airport bus stop (you must have coins), or at the airport. That is the cheapest solution, but it takes a bit longer. The fare is 32 CZK, one ticket is for both the bus and the metro. After getting on the bus you need to validate your ticket in a machine next to the door. See Prague Public Transport web for details.
Transportation in Olomouc
Olomouc has quite a good transportation network. Trams and buses usually follow the schedules (displayed at the stops or available at Information Centre at the Railway Station). The basic fare is 14 CZK, (valid for 40 minutes on weekdays). Tickets are available at newsagents, news-stands and some shops, or in the slot machines at the bus/tram stops. You can buy a ticket from the driver on the bus or tram, but it will be more expensive (20 CZK). Or you can buy it by SMS to 90206 with 'DPMO' typed in the message (20 CZK). After getting on the bus or tram you need to validate your ticket in a machine next to the door and you can change the tram or bus within the time limit.
The fares are as follows:
18 CZK single ticket (Valid within all parts of Olomouc for 40 minutes/ 60 mins at the weekend.)
23 CZK discounted 24hrs ticket, 46 CZK full price 24hrs ticket (The discounted ticket is for students up to 26 and are valid only if you have your ISIC card with you!)
175 CZK/350 CZK student/adult monthly pass (The monthly pass is valid for 30 days from the day of purchase.)
450 CZK/900 CZK student/adult 3-month pass (The 3-month pass is valid for three months from the day of purchase.)
How to get the public transport student pass?
Apply for them at the Public Transport Company Office (Dopravní podnik, abbr. DPMO) at the main railway station or in the city centre. Ask for "měsíční průkaz" (a 1-month pass) or "čtvrtletní průkaz" (a 3-month pass). Present a valid ID card, a student status certificate for this academic year (issued by the study office) and a passport photo. The offices are at: Main railway station (Hl. nádraží – entrance hall) or Legionářská 1 (the corner of náměstí Hrdinů and Palacký St.).
For information about connections, tickets, fares, etc., please see the website: DPMO.
Departure times are also available at IDOS.

Palacký University offers to its students various student facilities students can use during their stay. University itself has several different libraries and has services supporting students during or right after finishing their studies.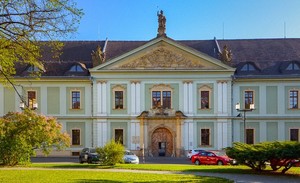 Access to books, journals, and other resources is available at the Research Library of Olomouc (www.vkol.cz) and the University Library (www.knihovna.upol.cz).
The University Library is situated right next to the Philosophical Faculty in the building of the former Theresian Armoury (constructed in 1770) which was converted into a library at the beginning of the 1990s. During the archaeological research carried out in the course of renovation, valuable artefacts dating back to the Late Stone Age were found in the Armoury yard.
Some documents are accessible only on a reserve basis, which means that they can be used only in the Library. However, copies can be made on the self-service photocopiers situated in the Library. The Library also offers services of the Interlibrary Loan Networks. By 31st December 2004 there were 340.045 documents in the Information Centre of Palacký University. The average annual acquisition is about 12.000 documents. The Library subscribes to approximately 1.000 periodicals (periodicals for the Faculty of Medicine are not included).
A considerable number of books, magazines and films are available in the British Centre, which is a part of the Library. The British Centre closely cooperates with the British Council and they organize together the international Cambridge exams of English.
During the academic year the University Library is open Mo-Thu 8-22, Fri 8-19, Sat 9-16. More information you can find here: Opening hours & services.
Centre of Computing Technology and Audiovisual Centre, also located in the building of the former Theresian Armoury, ensure the development of university-wide activities in the field of computer and communication technology. There is a computer lab at the Faculty itself and several computer labs in the University Library. Students have access to computers equipped with a high-speed Internet also in the Halls of Residence.
Professional Advisory Centre
Professional Advisory Centre is intended for graduates, as it focuses on helping them with self-assertion on the job market. The Centre cooperates with the Department of Sociology and Andragogy and it offers its services to the university community in general. The same aims are pursued by the newly established Fair of adult education AEDUCA, ensured by the Institute of Life Long Education of the Philosophical Faculty of Palacký University.
https://kariernicentrum.upol.cz/
It might happen that you will need to see a doctor during your stay in Olomouc. Below you can find important information about this aspect of your studies in Olomouc.
Erasmus Mundus grantees use insurance offered by the Consortium from AON insurance company. Some of the self-funding students use this insurance as well. We recommend to get the insurance offered by the Consortium to non-EU self-funding students as it is easiest and safest way how to get an insurance for theis studies.
In case Euroculture students need medical care during their stay, they pay for everything themselves and then get reimbursed by the insurance company.
---
Students are required to arrange their medical insurance coverage for their stay at Palacký University BEFORE arriving in the Czech Republic. In most cases, students will be charged for medical services and be reimbursed by their insurance company after their return (they are strongly advised to check the actual conditions of their individual insurance agreements). Costs for medical check-ups and for most common prescriptions will not be usually more than several hundred CZK.
EU students are requested to bring along a 'European Health Insurance Card' (EHIC). The students should apply for the EHIC at a national health insurance provider in their home country before departure. The valid card will give you an access to state-provided health care during your temporary stay in the Czech Republic. Please note that it does not guarantee free services. EU citizens coming with a valid EHIC should register at the VZP (=General Medical Insurance Company of the Czech Republic), Olomouc office after their arrival. Only submission of a valid EHIC is required. The Euroculture coordinator helps students with the registration.
Palacký University has made an agreement with doctors at the Olomouc Military Hospital (Vojenská nemocnice Olomouc) to provide health services for international students and UP employees.
Exchange international students can contact the doctors Monday–Friday, from 9 - 11 a.m. via telephone at +420 973 407 040 and should bring along their ID (passport or ID card) and health insurance valid in the Czech Republic (EU students should bring EHIC and confirmation on registration* and non-EU students should bring confirmation on the comprehensive health insurance they bought from a Czech insurance company).
kpt. MUDr. Darina Kaiprová
Ambulance primární péče
tel.: 973 407 040
e-mail: kaiprovad@vnol.cz
If MUDr. Kaiprová is not available, please contact:
MUDr. Milan Veselý
tel: 973 407 039
e-mail: veselym@vnol.cz
MUDr. J. Křivohlávková
e-mail: jana.krivohlavkova@email.cz
https://www.vnol.cz/index.php/cs/oddeleni/prakticky-lekar-pro-dospele
From the Envelopa campus, you can walk to the Olomouc Military Hospital (about 20min walk), students living in Neředín can take a taxi or use public transportation - tram to Nám. Hrdinů and then a bus no.20 to Klašterní Hradisko (find the connection at https://www.dpmo.cz/en/)
In case of emergency please go to Olomouc University Hospital, Emergency ward located in the Surgery Clinic (blue building) - so called "urgentní příjem/pohotovost"
Office hours on working days: 3 pm – 7 am, on weekend 7 am -7 pm
Please note that every patient must pay 90 CZK fee there. It is important to take the health insurance with you!
To get to the Olomouc University Hospital you can use the public transport - tram no. 1, 4 or 6* direction Nová Ulice, get off at the stop Fakultní nemocnice or better take a taxi (800 15 05 05/ 800 22 30 30) to "urgent".
* https://www.dpmo.cz/en/information-for-passengers/ticket-offices/
Ambulance should be called only in life emergency cases!
Dentist MD Karolína Večeřová +420 722 947 407, (J. L. Fischer Student Dormitory, Šmeralova 10), daily 7:30 -8:30 (based on a telephone appointment for medical issues that are not immediate or urgent)
Dental Emergency (24/7) - Olomouc University Hospital, I. P. Pavlova 185/6, KÚČOCH (Dept. of Oral and Jaw Surgery).
For medical issues that require attention within 24 hours please try to come by 8 pm.
During night hours 22 -7 please come only for medical issues which require immediate care (injury, bleeding)
https://www.fnol.cz/pdf/pravidla_lps_zubni_nova.pdf
https://www.fnol.cz/lekarska-pohotovost
Gynaecologist MD Veronika Lattová and MD Jaroslav Klát, Ph.D. +420 727 988 911, (J. L. Fischer Student Dormitory, Šmeralova 10)
Office hours: TUE 12-16, WED 12-18, THU 8 -16
For other medical specialists and services, visit the main Olomouc healthcare centres such as
Health Centre "Poliklinika" Olomouc, třída Svobody 32, www.poliklinikaolomouc.cz
Olomouc University Hospital, I. P. Pavlova 6, www.fnol.cz, www.fnol.cz/pdf/fnol_cz_mapa.pdf
All the doctors below from the Health Centre "Poliklinika"are guaranteed to speak English.
surgeon MD Ondřej Kroupa +420 585 506 233
gynaecologist MD Imad Hamdanieh +420 585 506 223
GP, psychiatrist MD Dagmar Přikrylová +420 585 506 146
dentist MD Radomír Hanos +420 585 506 303
Psychological Counselling
The Euroculture programme requires great mobility of students which is undoubtedly an unforgettable experience. However, at some point of your studies, you may feel lonely, homesick and be under stress. Do not be afraid to ask for professional help!
Contact the Counselling Centre of the Department of Psychology and Psychopathology, Faculty of Education, UP, email: jana.kvintova@upol.cz.
Students may also contact an English-speaking psychiatrist:
MD Petr Pastucha, tel.: + 420 737 810 795 or +420 585 223 737, email: petrpastucha@seznam.cz (address: Palackého 3, Olomouc).
Do not hesitate to contact the Euroculture coordinator for help!
Olomouc, and the Czech republic in general, is considered to be one of the cheapest countries to live in during your studies. If you will choose Olomouc as your 1st university and you will be self-funding student, you will be required to set up a bank account in CZK to be able to receive financial support for your 2nd and 3rd semester.
Here you can find general information about banks in the Czech republic and an example of living costs.
In the Czech Republic you can pay by CZK (česká koruna) or by euro. 1 euro is about 26-27 CZK. But not everywhere you can pay by euro.
When you need to change money, it is better to go to one of the major banks, which generally charge low commissions; the "Exchange" outlets around the city tend to charge no commission, but may use different exchange rates. Never change money on the street!!
If you stay in Olomouc for a longer period of time, it is advisable to deposit your money in a bank, where it will be safe and insured against lost. Since charges for different services vary, you should ask for information at each bank if you want to compare services and charges before opening an account. If you have questions, there will be an official at the bank who can help you. If nobody is able to speak English, perhaps it would be best to try a different bank.
If you are self-funding student and your 1st university is Palacký, you need to set up a Czech bank account in order to receive financial support from the unviesity for your 2nd semester/3rd semester/possible alumni internship etc.
Students often use services offered by Fio banka - after you set up your bank account, you can sort our everything online unless really needed. Also, you can have one bank account in CZK and another attached bank account in EUR. Their website: https://www.fio.cz/
Major credit cards, such as American Express, VISA, MasterCard, as well as Eurocheques, are accepted in most hotels, banks, restaurants and shops. ATMs for Visa, Master Card.
The minimum financial resources students should have available are 5,000-6,000 CZK (approx. 190-220 EUR) per month. Recommended amount of money, however, is 250-300 EUR per month.
Olomouc is one of the cheapest cities in comparison with other Euroculture members. So you can enjoy student life without hesitation!
General overview for one month
In CZK
In Euro
Note
Housing
4,000 CZK
153 €

average price for single room at the university dormitories/halls of residence

Food
3,000 CZK
100 €
depends how much student cooks, buying on sales etc.
Public transport/ month
150 CZK
6 €
450 CZK for 3 months
Cultural activities
1500 CZK
60 €
Let say you go to one local concert and one film every two weeks.
Spending money
1000 CZK
39 €

Let figure this out:

1 cappuccino /every day
going out (6 apple juices or 6 beers)/week
1 good evening diner/month

TOTAL
9,650 CZK
358 €
How much does it cost?
| | | |
| --- | --- | --- |
| What | In CZK | In Euro |
| Bottle of water (1 lt) | 20 CZK | 0,8 € |
| A cappuccino | 60 CZK | 2,3 € |
| A draft local beer | 45 CZK | 1,7 € |
| Sandwich from the bakery | 40 CZK | 1,5 € |
| A full meal at a restaurant | 150 CZK | 5,7 € |
| Lunch at student canteen (Menza) | 45 CZK | 1,7 € |
| Tram ticket 40 minutes | 18 CZK | 0,7 € |
| One month pass / fitness center | 600 CZK | 22 € |
| Local band concert | 120 CZK | 4,6 € |
| International band concert | 500 CZK | 20 € |
| Cinema ticket | 150 CZK | 5,5 € |
| Single room 3-star hotel | 1,500 CZK | 55,00 € |