Programme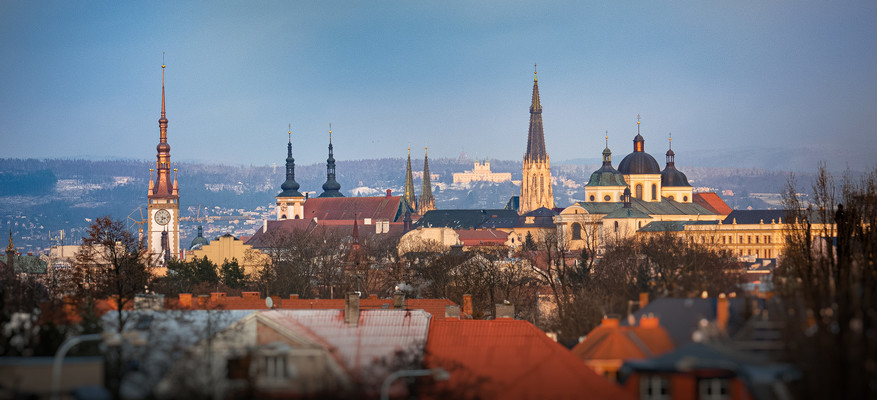 Here you can find information about each semester of Euroculture programme. All the information are both general and applicable to the whole consortium, and also specific for Euroculture in Olomouc.
It is worth to mention that Euroculture programme in Olomouc is very flexible when it comes to optional courses - students can choose any courses from Faculty of Arts that fits their interests.

First semester of Euroculture programme has more general approach. Main aim is to provide students with more general background and also chosen problems. Students attend three Core Fields courses, Euroculture course and one course focusing on relations between Central Europe and European Union.
Core Fields - Core concepts of European society, politics and culture
During the first semester each student acquires a set of key competences (knowledge and skills), which form the foundation of the programme. Students are acquainted with the core issues of trans-, inter- and multiculturality, current political governance, national versus transnational identity and evolving social-political processes. These issues are considered on the basis of 4 core concepts, namely: Communication, Mobility of Citizens, Cooperation and Citizenship. These four concepts form the basis of teaching, learning and assessment within the programme:
(1) Communication: Contact settings, either temporary or permanent, include cultural exchange and the exchange of meaning through communication. "Cultures" themselves are most likely a product of contact situations, at least their conceptualisation and self-awareness. Cultural notions and concepts are subject to change through communication processes, which can be observed at all levels of society. The aim of this conceptual field is to analyse cultural meanings as a variable result of social and cultural interactions, direct or mediated contacts, perceptions and transmissions. It includes the study of media, discourse and the (institutional) settings in which communication takes place.
(2) Cooperation: Cooperating to build a common Europe in the world after the two World Wars was the basic intention behind the EU project. However, cooperation has also been an important matter for relations with non-European areas, in particular within the process of decolonisation. Cooperation is analysed in terms of institutional relations, visions and concepts of integration and interrelation, attitudes and perceptions of shared European and/ or global identities, projects and examples of transnationalism and transculturalism. It covers activities to promote and transfer certain cultural concepts, values and standards or even bureaucratic procedures. Since perceptions of these interventions vary significantly between European and non-European observers this is an indispensable conceptual tool to analyse the sensitivity of cultural issues.
(3) Mobility of Citizens: As a consequence of (forced) migration, tourism and globalisation, individual or group mobility have become a determining factor for the contact settings of European and trans-Europeanrelations. Through concept the focus is placed on the socio-economic processes of Europe's recent and future changes, including migration cultures, policies of migration and mobility (like "Schengen"), or temporary mobility like travel practices within and outside Europe. These different kinds of mobility have led to fundamental changes in the social composition and the cultural horizons of European societies. Issues such as (ethnic) identities, citizen values or religious attitudes are often discussed in relation to mobility. In all cases cultural perceptions and concepts figure prominently in the policies and practices of mobility contacts.
(4) Active Citizenship: Social cohesion at regional, national and European level requires knowledge and a good understanding of historical developments of the present dynamic society. This requires also insight into its multicultural, social and formalised aspects for its citizens, as well as the rights and duties associated with various conceptions of citizenship. This basic requirement is lacking among many European citizens to a large extent.
Euroculture graduates are expected – in the different functions they will hold – to take leadership in the process of shaping and creating understanding of a European plural society regarding its political, socioeconomic and (multi-) cultural aspects, which is facilitated by means of integrating these core concepts into the curriculum. The integration of the above mentioned core concepts into the programme is structured in the following way:
A number of shared texts about methodology, concepts and historical/institutional background. These texts are read and discussed by all students;

A number of examples of European and trans-European relevance. These examples are agreed upon in the curriculum discussions of the network and are shared as topics to be studied by all students;

Specific regional or national examples taught by each partner university. This makes the integration of the respective profile of each university into the programme possible.
This component of the programme involves seminars and targeted assignments resulting in written and/or oral exams and the preparation of one or more papers and other forms of assessment. The content is tuned yearly by the teaching staff as well as the Management Committee (MC) of the Euroculture network during at least three meetings.
Core Fileds of European Culture I
The course should elucidate the basic cultural concepts of European history. Stress will be put on those concepts that influenced the development of society and still influence the European society today. If you are not familiar with the general history of Europe, we recommend you to read about it somewhere, to get the basic facts.
Core Fields of European Culture II
The goal of the course is to acquaint students with major issues of religion in European society in relation to history and present and background to the changes of understanding, using and explaining religion.
Religion had a crucial impact on forming European society and spreading of Christianity played a vital role in creating the identity of the "West", unifying (Latin, church structures) and defining against the rest of the world. Religious traditions of Judaism and Islam will be follwed as well as other cultural phenomena (philosophy, classical tradition), which influenced European culture with or against the religiuos practices.
A part of the course will be formed by analyses of modernisation and secularisation of European society, religious aspects of nationalism and totalitarian ideologies as well as current discussions on religion.
Core fields of European Culture III
This course offers a general view to socioeconomic change and its geographical patterns in Central and Eastern Europe during the period of transition to capitalism. The course begins with general theoretical framework of the transition from the state socialism and will focus on differences among Central European countries – namely Czech Republic, Hungary, Poland and Slovakia. Most of cases will be focused on the Czech Republic which is for both students and teacher the best known. It will provide rich material for research and discussion. The course will focus on changes in demographical behaviour and on the main migratory trends. The most fundamental changes in the settlement system will be also discussed. In the next step will be discussed changes in almost all important sectors of the economy. We start with transformation of agriculture and continue with other sectors of the economy. Special attention will be paid to the role of foreign direct investment (FDI) by restructuring of Central European economies and the industry branches with the highest share of FDI (namely automotive and electric industries) will be discussed. The cases of success stories – like Skoda auto, will be described. Very important role was played during the state socialism by heavy industry and energetics. Changes in these branches will be also described and discussed. By current time most of population is employed in services sectors. The most fundamental changes in retail, tourism and market-oriented services will be the last important topic.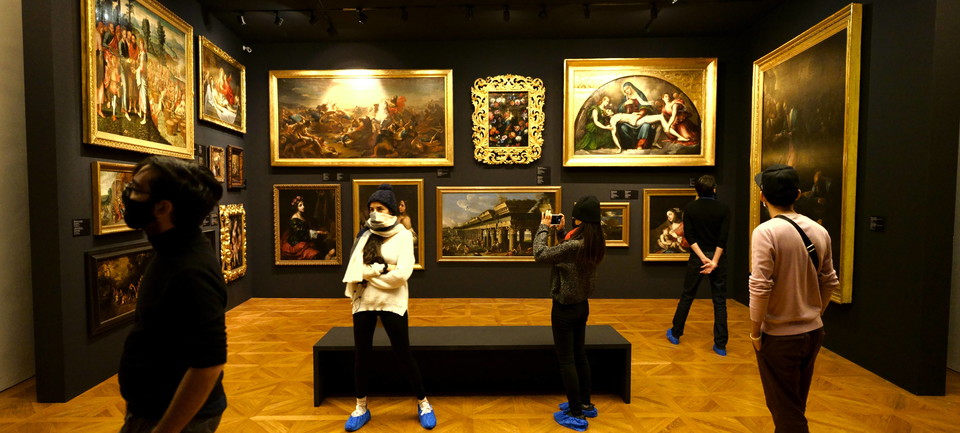 The Eurocompetence component, with special attention to the integration of academic and professional training, aims to provide Euroculture students with knowledge and skills to achieve a professional level of competence required on the job market. This component focuses on the cultural relations between Europe and the wider world and aims to enhance the employability of the graduates by providing preparation for the professional world after graduation. The combination of academic and professional education is an innovation of Euroculture and represents the programme's commitment to social engagement as well as conveying knowledge to audiences outside of the academic field.
Within the Eurocompetence component two elements are distinguished:
Eurocompetence modules characterised by an interdisciplinary, problem-oriented approach, project organisation and research or professional project writing with a total workload of 15 ECTS (3 x 5 ECTS credits)
AND
A work placement in European affairs related organisation and institutions such as embassies, ministries of education and culture and other international, European or regional organisations (professional track of 25 ECTS credits)
OR
Extra research modules which can be followed at one of the European partner universities or, for European students, at one of the four full, third-country partner universities: Indiana University (USA), Osaka University (Japan), Pune University (India) or UNAM (Mexico) (research track of 25 ECTS credits).
A crucial step of this Eurocompetences component is the independent preparation and writing of an appropriate professional or research project application, depending on the track chosen. This is taken care of in the Eurocompetence III module. This is seen as a bridging step to the start of either a professional career or a research career. Suitable professional project applications could be submitted in the framework of existing European programmes such as Life Long Learning and Youth in Action. With regard to research projects one could think of proposals submitted in the framework of the Marie Curie Inter-European Fellowships programme and DG Research programmes.
Eurocompetences I
This course concentrates on academic skills of students and tries to enhance both the ability to study as well as produce presentations and papers with academic content.
The main areas covered by the course:
Personal competences

Academic writing

Working with the www

Time management

Visual rhetoric (Presentation skills)

CV writing, lett or application, job interview
Further information will be added about the Intensive programme, which is a part of the programme in the second semester.
---
Second semester of Euroculture programme is more focused that the first semester. An important element in the second semester is the methodology & theory seminar (10 ECTS credits) and the research seminar (10 ECTS credits).
The main focus of Eurocompetence II is on developing a specific 'Euroculture' competence of inter- and transcultural communication. This is done by means of focusing on European cultural project policy and management.
Components of the course:
– Students get familiar with intercultural communication process – a workshop organized.
– Students familiarize themselves with European cultural projects and their management – a brief introduction to European cultural policies, how the field works, how the programmes are organized (a workshop organized).
– Students will be acquainted with project management and required to set up and conduct a cultural project of their own (for example an exhibition, seminar, conference, excursion, etc.).
– Excursion to a relevant institution.
Project/Intensive Programme
The Intensive Programme is a seven-day event. The students basic contribution is their active participation and most importantly their papers and presentation. Further information will be communicated in due time through all the coordinators.
In general the methodology & theory seminar intends to offer student more in-depth theoretical and methodological knowledge and insight and takes the overview offered in the first semester as its point of departure. Its aim is to familiarise students with particular epistemology central to Euroculture approach such as social constructivism and a number of perspectives – cultural, historical, political and social – used to consider issues relevant to the Euroculture programme. Special attention is given to current issues and challenges of Europe. Students are encouraged to choose an area of specialisation at an early stage of the programme. As part of the seminar, students prepare themselves for the IP by writing a targeted research paper, which is presented at the IP. This IP paper might also serve as preparation for the MA thesis. In this way the student is assisted in generating interesting and feasible questions for the final MA thesis and honing their research and analysing skills.
At the Palacký Unviersity the basic aim of the course is to introduce students with the methodology of social sciences and humanities, and its major development in the past (since late 19th century). These examples will be used: history (representing humanities), sociology (representing social sciences) – i.e. two basic units. The course will be structured topically (for each of units). At the beginning the course will be focused on development of research methodology, the ways how historians did research in the past. Later meetings will explain how various historical sources could be used. The unit devoted to sociology will be focused on the basic methodology of quantitative and qualitative analysis.
In general the research seminar Europe in the wider world focuses on a selected number of cultural issues, which should lead to a better understanding of the establishment and development of cultural identities, cultural transformation processes perceived from within and outside of Europe as well as the impact of political and social processes on European culture(s). Each of the partner institutions links the European (and its various national) perspective(s) to another part of the world and vice versa. (See 1.5) This has proven a most effective way to obtain better insight and knowledge of the role culture plays from a wider socio-political perspective. The topics to be studied in the seminar might vary per year, because these are chosen on the basis of current issues and the availability of expertise at each institution. The location of the institution also plays a role in deciding on the theme to be selected because it is assumed that the location of an institution has a certain influence on the perspective taken with regard to the themes involved. In these seminars students are further trained in independent research, building on the knowledge and skills of the methodology & theory seminar. This training will be extended when a student opts for the research track. In that case additional research seminars are to be taken to develop more in-depth knowledge about an issue and suitable research skills. European students have the possibility to continue the research track at one of the four third-country partner institutions to widen their perspective further.
Research Seminar I (Islam and the West)
This course is taught in English. All the course material, readings, lectures, in-class discussions, and examinations will be conducted in English. All lectures will be supported by rich Prezi slides to which students will have semester-long access. For information, see the explanation in English.
Research Seminar II (European Visual Culture)
In the course of centuries the Western civilisation developed its distinctive visual culture. In spite of being influenced by Judaism and its prohibition to make images, early Christianity soon attributed images important role in religious life and instruction of the laity. Since then images became increasingly used (and abused) in European culture. Their use was not limited to religious or artistic functions only. On the contrary, images were involved in everyday life, communication or propaganda. The course aims at discussing changing approaches to images and will cover issues like: seeing and perception, sacred images and iconoclasm, images of the "others", knowledge in pictures, pictorial propaganda, advertisement. The course includes excursions to local museums and nearby sights.
---
Third semester of Euroculture studies focuses on gaining more practical experience. Students can choose from Intership at the instutition of their choice, or Research track at one of the partner universities.
Internship/Professional Track
The Euroculture programme aims to equip students also with practical competences and personal skills needed for professional career and therefore an internship is a important part of a study programme. An internship is aimed at giving students insight in the relation between their academic training and the social and economic reality and can be done at any institution either in the country of 'home university' or abroad. This includes public or private sector institutions, such as government organizations, NGOs, research institutions, the media or international companies. Assignments conducted during the internship are of an academic level.
The internship amounts to 25 ECTS credits and it should run over a minimum of 10 weeks full-time work (including writing the final report). Assistance and guarantee is given by Euroculture Internship Supervisor; at Palacky University it is Antonín Kalous.
To obtain credit points (25 ECTS) for the internship following steps have to be carried out:
Contacting Euroculture Internship Supervisor – handing a curriculum vitae, discussing internship preferences, setting a list of possible internship targets, internship provider identification and its arrangement/agreement.
Making clear supervision arrangements as far as the Euroculture Internship Supervisor is concerned and also with the parties providing the internship (internship supervisor in organization providing the internship).
Drawing up an internship plan to be approved by the Euroculture Internship Supervisor at 'first university' as well as by internship provider.
If applicable: Filling-in an internship contract which is to be signed by all parties involved prior to the commencement of the internship.
Submitting interim reports and a handing in final report on the internship to the Euroculture Internship Supervisor no later than two weeks after completion of the internship.
In the course of internship interim and final evaluation from the side of internship provider have to be received by Euroculture Internship Supervisor.
The internship is graded.
Further information in a more detail as well as evaluation forms are part of Intership Guidelines.
Course programme:
Internship consultation with Internship Supervisor (defining personal preferences for internships; identification of internship provider; consulting on afterstudies career possibilities, interview skills practise etc.)
Communication with selected Internship provider and identifying internship supervisor
Preparing an Internship plan
Performing an Internship
Handing all required documents (see exam requirements)
The Euroculture programme at Palacký University has a couple of focus points. The main geographic interest of the programme is Central Europe as a region with various cultural, political, social and other consequences in both present-day situation as well as historical context, always in reference to Europe as a whole. From the thematic point of view the main interest lies in the visual culture of Europe and cultural heritage, cultural history and cultural identity of Europe, since the programme is based in the Department of History. However, scholars specializing in political science, sociology and other social sciences cooperate with the programme and are available for consultations and supervising theses. Specialists are also involved, who lecture and supervise theses related to art.
Starting from September 2022 we offer new structure of Research Track, divided into two parts.
Research Project (10 ECTS):
series of workshops by experts from history, politology and sociology, supplemented by a workshop connected to one of many research projects currently running at the Faculty of Arts.
Workshop topics will be chosen based on the most common research topics of Euroculture students. Main aim is to introduce students to current trends in research in fields that are generally popular among Euroculture students. These might include transcultural studies, gender and women studies, Middle Eastern politics (with emphasis on Turkey), sociology of migration, visual culture and propaganda, memory studies and many more.
Students will be required to do research on a chosen topic related to one of the workshops and present their findings during a closing lecture of the whole course.
Suggested workshop topics for Winter Semester 2022 are:
Middle Eastern Politics (with emphasis on Turkey, and in relation to EU)

Transcultural studies

Quantitative methods in social sciences

Gender and Woman Studies

Sinophone Borderlands – Interaction at the egdes (one of the biggest projects at the Faculty of Arts in the last several years, https://sinofon.cz/)
Optional courses (15 ECTS) - students choose three optional courses for 5 ECTS each according to preferences and interests, and also in relation to their proposed thesis topic.
Optional courses should deepen students´ knowledge in given topic and, if possible, be related to their planned thesis. Those courses are offered not only by Department of History, where Euroculture Olomouc is located, but also courses from Department of Political and European Studies and Department of Sociology. In general, students can choose any course offered at the Faculty of Arts.
Offered optional courses often include:
Department of History

Magic and Witch hunts in Early Modern Europe

Societies in Crisis

Soviets and Their Satellites: Central and Eastern Europe during the Cold War

Woman in Modern History

Anatomy of Power: Dictatorships of 20th century

Economic history of the Modern World

Writing Holocaust

Department of Political and European Studies

Middle East After the Arab Spring

Middle Eastern Politics

Turkish Politics and Society

Department of Sociology

Migration and Citizenship

Anthropology of Immigration
During the third semester students start to work on their Master thesises. Each students is assigned by one supervisor from her/his first and second university. During this semester students write thesis portfolio, which is first part of their thesis project.
In the third semester students start with the MA thesis by preparing a thesis outline or proposal (5 ECTS credits). The thesis itself will be completed during the fourth semester (25 ECTS credits). This offers the possibility of using expertise and sources available at two to three different universities.
---
Last semester of Euroculture programme focuses mainly at writing students´ Master thesises. It includes Thesis Writing Seminar and Eurocompetences III.
In the Eurocompetence III module in Olomouc, students will be trained in preparing and writing a professional or a research project application.
Sessions provide students with theoretical background on project proposal writing and help them set up their own project proposals, on which the students will continuously work throughout the semester. At the last session, students' project proposals are presented orally and, subsequently, students finalize the application also in the written form. The written project applications are due two weeks after the last course session and can be sent to the instructor via email.
Course programme:
– Grant opportunities; What is a grant
– Identifying project needs; Project goals and objectives
– Basics of proposal writing; Project structure; Writing style
– Project outcomes; Project evaluation; Sustainability of the grant
– Project budget
– Useful tips for writing a project application
– Oral presentations of students' project applications
The Thesis Writing Seminar will consist of 4 sessions throughout the semester, which will coincide with the Eurocompetence III module days. The teacher provides assistance in helping students write their theses by giving advice on how to improve it. The seminar will focus on techniques of thesis writing and on constructive feedback on students' work in progress. The provided comments will concern mainly the style and structure, the content is to be discussed with supervisors. Each student will submit one chapter of his/her thesis in advance and then present it in class, the aim of which is to provide students with feedback from teacher and peers, as well as to practice for oral defense.
The purpose of the thesis is to give evidence of a student's abilities in collecting and evaluating information, critically analysing theories in the chosen area of inquiry, and constructing, testing and defending an argument. The thesis should also demonstrate a student's ability to present research results concisely and in a scholarly form, and show furthermore that the student is capable of original and independent work. The MA thesis is a written account of interdisciplinary source and literature research based on a clearly defined problem, located within a contemporary European context (20th or 21st century) and has to deal with a topic related to the conceptual fields of Euroculture. The topics of the theses are formally approved by the Euroculture Examination Board. Both the 'first university' and 'second university' (see next point for an explanation) appoint a supervisor. One of them will act as main supervisor, depending on the expertise and experience in relation to the chosen and approved thesis topic. The MA thesis is written in English, and should consist of approximately 60 pages (20.000 words), EXCLUDING footnotes and bibliography.

Intensive Programme is one of the most interesting parts of the whole Euroculture programme. All first year students gather at one of the partner unviersities for one week of workshop, presentations and social meetings. Each year the IP is organized by one of the European partner university.
The IP has a study load of 5 ECTS credits. It provides students with a strong intercultural group experience. All Euroculture students from the partner universities meet with the international faculty staff (the staff of the organising university is joined by tutors of each of the European partner universities) during a ten-day intensive course at the end of the second semester. The IP is structured according to the four concepts mentioned above and its aim is to deepen the knowledge and understanding obtained during the two semesters by joint discussion and reflection. A 'career day', lectures by important scholars, project management, and workshops with relevant field experts also form part of the programme. Each year the IP is organised around an annual, topical theme.
All IPs intend to transfer the following generic competences to its participants: the ability to 1) work in a multicultural team in an interdisciplinary area; 2) reflect on one's own values and to question concepts, ideas and theories; and 3) work with project design and management. Furthermore, each participating student is required to write and present a paper. The purpose of the writing of the IP paper, presenting it orally in a group, giving oral and written comments as a discussant of another student's paper, is to develop a number of generic and specific competences: 1) Conducting research on a suitable research topic; 2) Analysing, synthesising and applying relevant knowledge and theories from a variety of fields, including History, International Relations, Cultural and Media Studies, Politics, Philosophy and Sociology; 3) Organising complex research results in a coherent form; 4) Planning and managing time effectively; 5) Communicating field-specific knowledge and insight in English through speaking and writing; and 6) Developing critical and self-critical abilities.
2020/2022: Religions of Europe: Dynamics of Secularity, Moral and Ethical Discontents (Uppsala University)
2019/2021: A sustainable Europe? Society, Politics, and Culture in the Anthropocene (Deusto University, Bilbao)
2018/2020: Inequality and Solidarity (Georg-August University of Göttingen, Palacky University Olomouc)
2017/2019: Where is Europe? (University of Groningen, Jagiellonian University in Krakow)
2016/2018: Visions of Europe (University of Strasbourg, Jagiellonian University in Krakow)
2015/2017: Ideals and Ambiguities of Human Rights in Past and Present (University of Udine, Palacky University Olomouc)
2014/2016: Uses and Abuses of the Past (Palacký University Olomouc)
2013/2015: European Environments: How a New Climate is Changing the Old World (Uppsala University, Jagiellonian University in Krakow)
2012/2014: Resistance, Resilience & Adaptation: Understanding a Changing Europe (Jagiellonian University in Krakow)
2011/2013: Cultural Citizenship and European Identity: Envisaging Challenge (Deusto University, Bilbao)
2010/2011: Europe: Space for Transcultural Existence? (University of Göttingen)
2009/2010: Europe between Europeanisation and Globalisation (University of Groningen)
2008/2009: Unity and Variety in the Perception of European Cultures (Palacký University Olomouc)
2007/2008: European Heritages and Collective Memories (Jagiellonian University in Krakow)
2006/2007: Difference or Discrimination? The Challenges of a Multicultural Europe (Marc Bloch University, Strasbourg)
2005/2006: Space and Power in Europe: Culture, Communication, and the Politics of Identity (Deusto University, Bilbao)
2004/2005: Borders in an Enlarged EU: Bridges or Barriers? (University of Udine)
2003/2004: Images of Europe (University of Ghent)
2002/2003: European Transformations – Transformation of Europe (University of Göttingen)
2001/2002: Regionalism and Nationalism in an Integrating Europe (University of Uppsala)
2000/2001: Cultural Constructions of Europe: European Identities in the 21st Century (University of Groningen)
1999/2000: The Cultural Impact of Migration in Europe (University of Uppsala)
---
Final state exam and thesis defense
Final step in Euroculture programme is thesis defense and final state exam. During these students present their Master thesises and a topic related to their thesis to a small commision of Euroculture team and lecturers they met during their studies.
The final exam consists of two separate exams.
First of them is the oral defence of the MA Thesis of the student. The student first introduces the thesis and presents his/her findings to a committee which usually comprises of the members of the department, supervisor, and other specialists on the topic. After the presentation of the student (roughly 10 min.), the evaluations of the supervisors (first and second supervisor) are presented and questions asked. The student answers the comments of the supervisors and the discussion follows.
The defence must precede the "state exam", which is an exam which all the students must pass in order to be able to get the diploma. The student is assigned a topic on which s/he has to present orally for 15 minutes (no notes are allowed, but a PowerPoint presentation is); students will be asked to refer to the literature and the general discourse of the discipline. After the presentation of the student the discussion follows. The members of the committee, which again comprises of the members of the faculty, afterwards open the discussion on the topic and the presentation of the student. The exam tests the student's ability to address certain problems in general. The conception and the viewpoint of the presentation might be wider or narrower, but definitely clear.
The topic of the exam will be selected by the committee and the student will know the topic ten days before the date of the state exam. The topic will be carefully selected and related in general to the thesis topic of the particular student.
Students must successfully pass both the exams to be able to get the diploma.
IMPORTANT DEADLINES
1st option
Thesis submission:
1 June 2022
Final state exam and thesis defence:
June 2022
2nd option
Thesis submission:
1 August 2022
Final state exam and thesis defence:
August 2022
---
Below you can find information about some of the optional courses offered at the Faculty of Arts and that are popular among Euroculture students.
List includes link to website with courses offered at out Department of History. You can also find there information about the most popular courses among Euroculture students offered by various departments we cooperate with.